Diagnostics
Parathyroid scintigraphy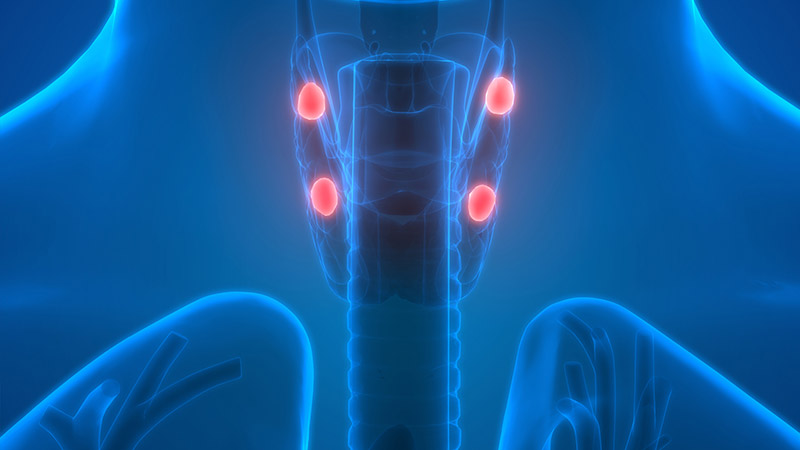 What is a parathyroid scintigraphy?
A parathyroid scintigraphy is a proven non-invasive procedure that can be used to localise parathyroid adenomas. This is important so that they can subsequently be surgically removed or minimally invasively treated.
How does the examination work?
You should allow about 2.5 hours for the parathyroid scintigraphy. You will be injected with a weakly radiopharmaceutical. Afterwards, scintigraphic images will be taken at several points in time (interrupted by short breaks). Immediately after the examination, we will inform you about the results.
What do I need to know before the examination?
If you have not been to our thyroid consultation before, we need the laboratory values of parathormone, calcium and vitamin D3 from your treating doctor. Please bring these with you if necessary.
The examination should not be carried out during pregnancy and breastfeeding.
Are the costs reimbursed?
A parathyroid scintigraphy is a statutory and private health insurance benefit.